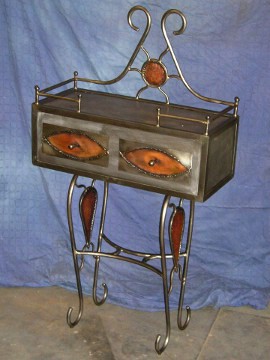 Modern metal design
ark Metalldesign cobines old-established lore and skill with modern proficiency and capability, thus meeting the challange to unite craftsmanship with a unique artistic style.
Creativity
ark Metalldesign creates artwork based on our own conceptions or according to your individual ideas with inventiveness and imagination thus accomplishing your design with high accuracy.
Quality
ark Metalldesign builds home accessories, furniture, sculptures, lighting devices and plenty of other objects as single pieces or very limited editions and meets your requirements in high quality. For us reliability and quality consciousness are of utmost importance.